A woman who carried her twin sister's babies gave birth to her two healthy twins
A woman who served as the surrogate for her sister has just welcomed two healthy babies.
Whitney Bliesner is now a new mom to twins thanks to her own twin, Jill Noe, who carried the children for Bliesner due to a rare health condition that prevented her from doing so herself.
Rhett, a boy, arrived at 8:06 a.m. on June 7 weighing in at 7 pounds, 11 ounces. His sister, Rhenley, was born at 8:08 a.m. weighing in at 4 pounds, 13 ounces.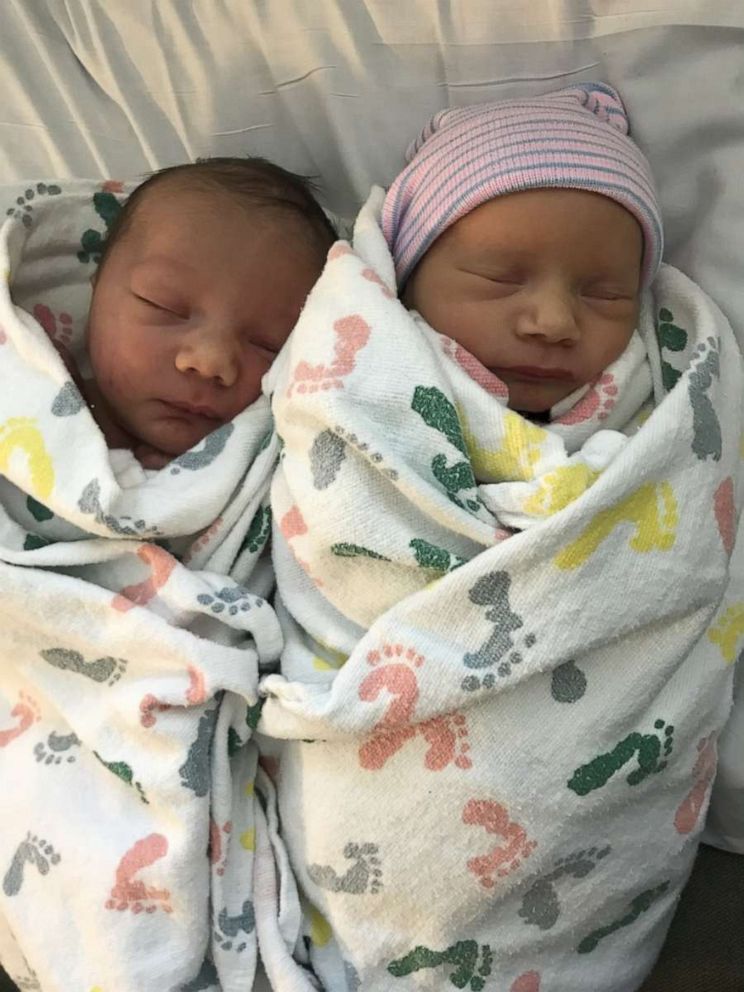 Whitney Bliesner